Interior Design Projects in Bethlehem, PA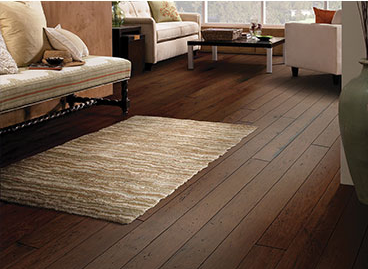 Upgrade the appeal and value of any room in your home—or your whole home—when you work with our design specialists. The interiors of different houses are unique, and we keep this in mind when creating Ideabooks on our Houzz page and posting on our other social media channels. Fortunately, you can find all of the materials and resources you need to expand your project possibilities right here at our store. We give you the freedom and ability to make informed decisions about your interior design projects in Bethlehem, PA. Our experts are always happy to help.
If you're feeling stuck on a particular remodeling project, you can depend on our professionals for modern decorating ideas. Whether you want to redecorate one room or your entire house, you can trust us to stimulate and enable your home design and installation process. Making a modern home interior work is one of the things we do best. We're proud of our reputation and want you to be proud of the home interior we create for you.
Does your kitchen feel outdated? Are you tired of looking at a bland bathroom when you know it could be better? Creating the perfect home interiors presents unique challenges for homeowners like you because finding inspiration takes time, and the budget often ends up dictating the final decision anyway. Fortunately for you, our local associates offer great rates on high-quality design and labor. You can even get new project ideas tailored to your personal preferences and sensibilities—something a magazine can't give you.
At our business, we're all about offering a unique customer experience. Sign up for our newsletter or follow us on social media and you'll be able to see this for yourself. We encourage you to send us a picture of a room you want to redesign on Facebook or Tweet if you have questions about decorating your home. You can also visit us on Instagram for even more interior design ideas. The possibilities are endless, and the personalization is priceless.
Your Source for Living Room Layout Ideas
You can always depend on our local designers and construction team to help you throughout the entire project. We offer excellent warranties and will help you with anything from a simple floor replacement to decorating the entire interior of a brand new house.
Installing a new floor is a simple way to rejuvenate any room in your home, especially your living room. It allows you to see your current décor in a new light, improve the resale value of your home, or just help you to have something new. The possibilities for home renovation are endless, with custom designs only further enhancing resale value.
Expect great value when shopping our inventory, because being part of a national network makes our buying power much better than the competition. We have the best selection of quality home office décor and other home renovation merchandise. Our enormous selection and affordable prices are unmatched anywhere else. Trust our local professionals for friendly customer service, quality products and installation, and fantastic ideas that are tailored to you.
What's a fireplace without a mantelpiece? Let us help you choose one that has the perfect accent for your cozy fireplace to make the heart of your home coordinate with the rest of it. From Japanese design samples to classic Americana, you'll find all of the supplies you need to bring your vision to life. Our help lets you get creative with your project so it's fun and thrilling instead of stressful.
Ceramic tile is a perfect building material in modern home interiors, especially for mantel design. Similarly, vinyl planks can serve as a long-lasting and affordable surface for your floors or wall tiles on other remodeling projects. Rely on us to match your style, whether you're aiming for something that reflects traditional interior design or something completely new. You won't be disappointed.
Get Great Deals on Home Office Décor
You're much more likely to be productive if you're working in an inspiring place, and we have the experience and resources to make that possible. Stop by our store and we'll help you create a space that is both functional and fabulous right in your own home so you can work in style. We provide a wide selection of home office décor that adds appeal to those with either clean tastes or creative preferences. From stylish and edgy to simple and organized, we'll help you capture exactly what you need to design your home office just the way you want it.
Just like our living room layout ideas, these are tailored to your favorites and personal style. We understand that every room and resident is different and unique, and we ensure that our products and services accommodate that. No matter what you're looking for or which room you have in mind, you're sure to find something in our store.
Contact us for a consultation on your next exciting project. We work with the homeowners of Bethlehem, Allentown, Easton, Hellertown, and Palmer Township, Pennsylvania, and the nearby areas.