Luxury Vinyl Planks in Bethlehem, PA, Last a Lifetime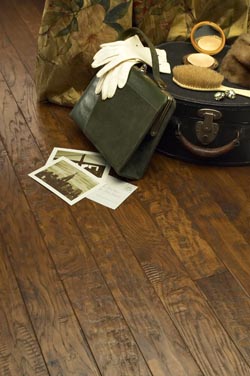 Break the cycle of wearing down and replacing your flooring with help from Bethlehem Gallery of Floors. As flooring enthusiasts, we know there's nothing quite as frustrating as losing beautiful floors to everyday accidents and spills. That's why we recommend upgrading to luxury vinyl planks. In Bethlehem, PA, locals visit our showroom for the largest local selection of LVP, along with other popular materials.
With so many different kinds of LVP to choose from, it can be difficult to know which is right for your home. Don't hesitate to ask out flooring specialists for their recommendations--we're more than happy to suggest products that fit your your personal tastes. Stop by today to browse our selection and talk to our team about your goals for your home.
You can also go online to browse our digital flooring catalog, where you'll find hundreds of our finest LVP floors and much more. However, for the best experience, visit our showroom in person. Our staff can provide the personalized assistance you deserve.
What is Luxury Vinyl Flooring?
You may have heard of luxury vinyl planks before now. You might know of it by another name: resilient flooring. Resilient flooring is a term used to describe vinyl's unique composition, which incorporates both synthetic and natural materials. This results in a strong, durable finished product that stands up to the test of time. It's no wonder, then, that so many people switch to luxury vinyl plank floors.
Before you start shopping for vinyl flooring, it's important to understand your options. Bethlehem Gallery of Floors carries two kinds of luxury vinyl floors: tile and plank. Each has plenty to offer homeowners in terms of aesthetic and performance, but if the hardwood look is what you're after, read on to learn more. You can also stop by our showroom to get acquainted with their differences in person.
LVP Offers All the Beauty of Real Hardwood
Many homeowners love the look and feel of hardwood floors. However, some prefer flooring that is easier to maintain and water resistant. If you feel the same, consider investing in luxury vinyl plank flooring, which doesn't require the refinishing that traditional hardwood requires. It's just as beautiful, and it comes in many different colors and textures. Take your pick and enjoy freedom from frequent refinishing and other troublesome maintenance.
Contact us today to request more detailed information about luxury vinyl planks. We proudly serve residents of Bethlehem, Pennsylvania, as well as those in Allentown, Easton, Hellertown, and Palmer.